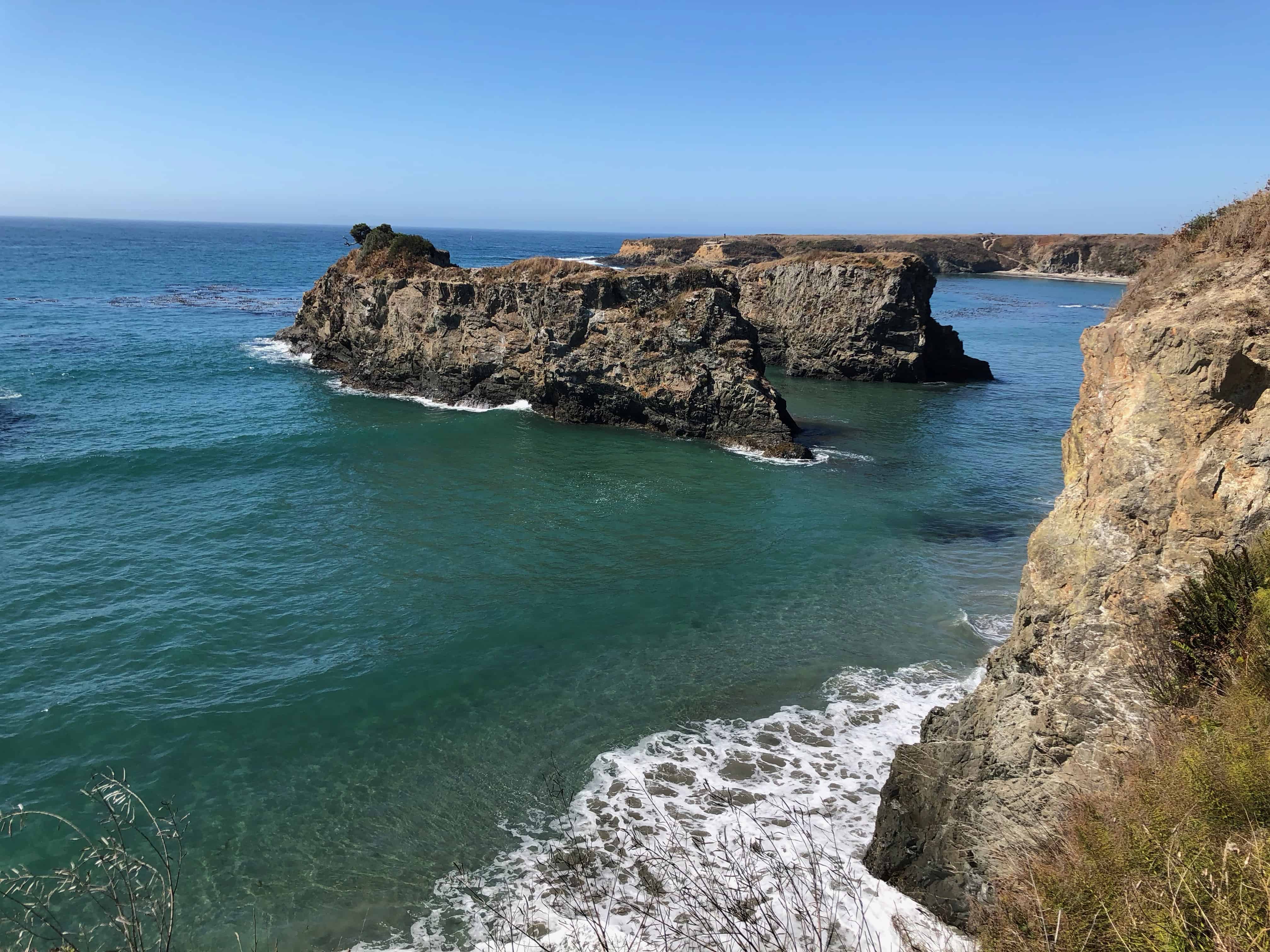 Mendocino's unparalleled beauty and welcoming community have long drawn adventurous travelers and artists in search of inspiration. In recent years, the New York Times, Fodor's, and many other publications have ranked Mendocino as one of the top destinations in the world — and for good reason. From world-class events and a thriving arts community to breathtaking scenery and pristine beaches to award-winning restaurants and wineries, Mendocino has it all.
Wherever you go, you're sure to find locals and visitors alike enjoying the best Mendocino has to offer. Even with an influx of visitors, Mendocino stays true to its roots: while you're here, you're an honorary Mendonesian, and you will always find a warm welcome. Don't be surprised if you leave town with lots of great memories and a few new friends for life!
Learn more about local activities and attractions.
A Pomo village near Big River pre-dates Mendocino, but the town itself was founded in 1850 to support the region's booming lumber industry. Originally named Meiggsville after Henry Meiggs, the town was renamed Mendocino, from the surname "Mendoza," or "Cold Mountain."
In the 1950s, Mendocino embraced its artistic side. We never looked back. After Bill Zacha founded the Mendocino Art Center, more filmmakers and artists began setting their work against Mendocino's remarkable backdrop, and our town became an artists' mecca. Today, people come from around the world to visit the Mendocino Art Center, the Mendocino Music Festival, the Mendocino Film Festival, and our many other galleries and events.
This continues a long tradition: many of Mendocino's first inhabitants hailed from far-flung locations, particularly the Azores and China. The Portuguese and Chinese influences can be seen in structures like the Temple of Kwan Tai (a California landmark), and Crown Hall, as well as cultural events like the annual Lunar New Year celebrations and Portuguese festas. The community continues to welcome new visitors and residents who hail from diverse backgrounds.
We encourage you to come visit and immerse yourself in Mendocino's rich history and culture!