About Sweetwater Inn & Spa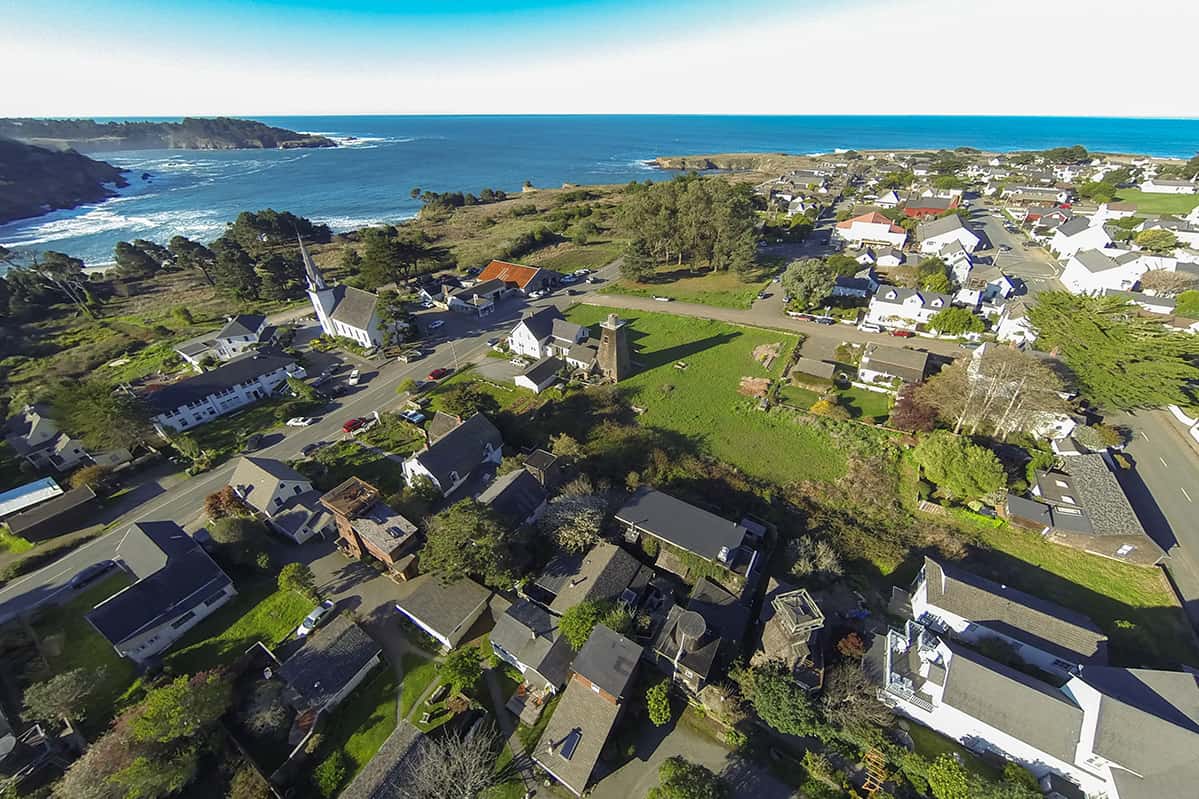 Located in the village of Mendocino at 44840 Main St., Sweetwater Inn and Spa is across the street from the historic Presbyterian church, a short walk from the beach, and within easy walking distance of shops, galleries, and restaurants. The Inn consists of the front historic Victorian building, which has two upstairs rooms and a downstairs suite; three private cottages; and two water tower suites. The spa is nestled beside the Inn with the Inn and Spa tucked in between two of Mendocino's finest restaurants, creating the feeling of a "village within the village."
We also offer additional lodging options nearby:
Sweetwater Vacation Rentals: An array of picturesque vacation rentals along the Mendocino Coast with a variety of features and amenities.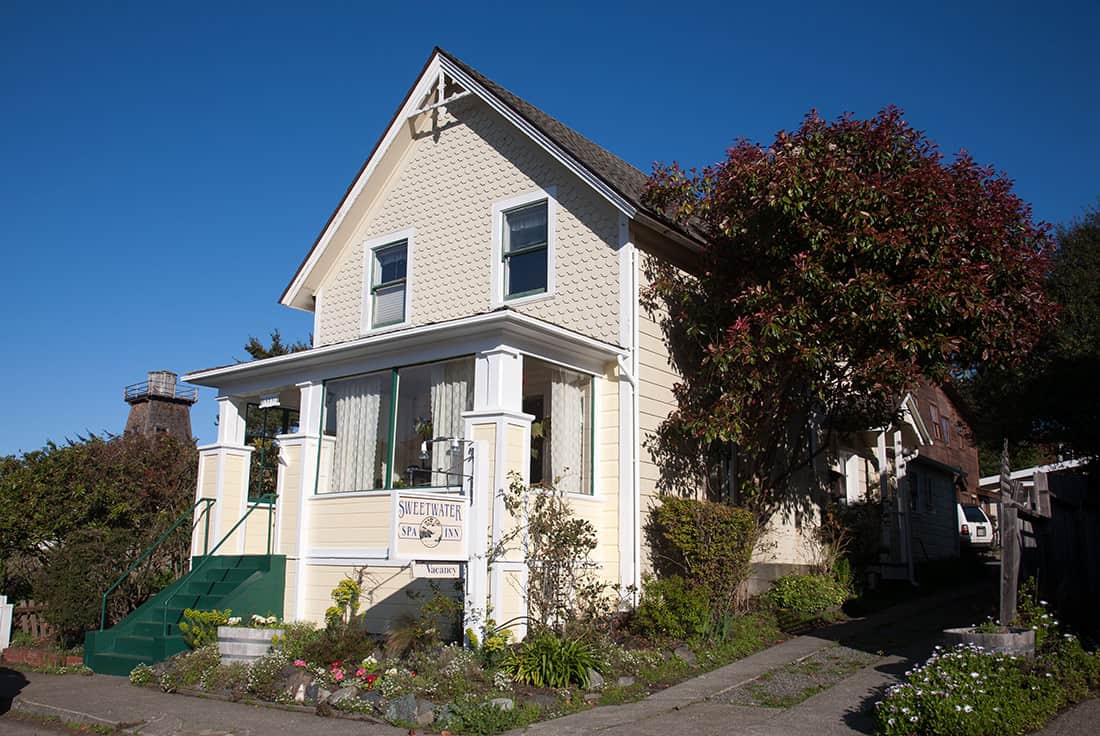 Established in 1985, Sweetwater Inn and Spa has been owned and managed by a small group of friends since the beginning. Originally named Sweetwater Gardens, it was the first spa in Mendocino to provide therapeutic massage and remains the only spa in the village with redwood soaking tubs and saunas. Founder John Fliessbach lovingly built the redwood hot tubs and sauna and refurbished the Sweetwater Tower, an original water tower from the 1800s, with the help of his friends. When the Sears House Inn next to the Sweetwater Gardens came up for sale in 1996, John invited his friend Hank McCusker to purchase it with him. John and Hank fixed up the water towers, cottages, and historic Victorian Inn, and the Sweetwater Inn and Spa was born.
Since then, the Sweetwater team has continued to expand their vision, and Sweetwater Properties has expanded its operations to Little River and South Caspar. Over the years, they've added the Mendocino View King Suites two blocks to the north of the Inn, the Redwood Cottage 1 mile east of the village, and the Cliff House at Otter Point on a bluff overlooking the ocean in South Caspar. In August 2016, Hank and his wife Anne added The Inn at Buckhorn Cove in Little River. All the while, Anne and Hank continue to happily run the inns and spa with the help of their friendly and dedicated staff.