Eco Spa
Leave your stress behind and take some relaxation home with you when you visit our expert massage and bodywork professionals at our spa and massage studio.
Well, Sweetwater, we've grown older together, young lovers and old lovers, and it only gets better -- Thank God!

---

Two nights of pure bliss. We never imagined our time here would be quite so perfect. The people and the atmosphere are unforgettable, and we only wish that every day could be spent at Sweetwater Gardens.

---

What beauty of creation. A good feeling of life here, a few hours of respite from the harsh, demanding world. Give thanks for the precious moments.

---

Sweetwater staff are attentive and helpful. The hot tub/sauna and massage facilities are cozy, clean and relaxing. The rooms are located in the middle of the village and within easy walking distance to all our favorite shops and dining venues. . .

---

This was the best weekend getaway ever! I loved our cottage...
I especially loved how environmentally friendly and dog-friendly the inn was. They even had goodies for my doggie.

---

Charmingly Mendocino, not to mention quaint, cozy and romantic.

---
Redwood Hot Tubs
& Cedarwood Sauna
The Mendocino Coast is the perfect place to unwind. Join us at our rustic and charming coastal spa sanctuary, situated in the heart of the village.
Since its founding in 1983, Sweetwater Eco Spa has become an iconic landmark of old Mendocino and a hub in the community. Locals and visitors alike gather here, sharing stories as they enjoy a relaxing soak in our communal redwood hot tub and an invigorating trip to our traditional cedarwood sauna. If you prefer the spa without the socializing, we also have private hot tubs and an infrared sauna available. In keeping with tradition, the communal hot tub and sauna are clothing-optional spaces.
Our outstanding team of bodywork and massage professionals will have you relaxed in no time. With a variety of massage and bodywork treatments available, you can rest assured that you'll leave our spa feeling rejuvenated and recharged. We offer an array of treatments, including Swedish Blend, Traditional Thai, Deep Tissue with or without Shiatsu, and Warm Stone treatments. We recommend a relaxing hot tub before your treatment to receive the maximum wellness experience. See our complete list of massage treatments.
Sweetwater Hot Tubs & Sauna
Learn more about our different spa experiences and then select the one that's best for you.
Our redwood outdoor hot tub experience is complimentary for guests of Sweetwater Inn
Private Outdoor Hot Tub #1
Reserve this spa experience to enjoy some peaceful relaxation. The space includes a private three-person Redwood outdoor hot tub with private open-air deck, private outdoor shower, private infrared sauna, and a private bathroom and changing area.
Prices:
Spa prices are based per person
Monday – Thursday
$40 per hour or $50 per 1.5 hours
---
Friday – Sunday & Holidays
$45 per hour or $55 per 1.5 hours
Private Outdoor Hot Tub #2
For those who are looking for a traditional sauna experience with a private soak, this package features a private outdoor 3 – person hot tub, private shower, and access to our shared cedar wood sauna – clothing optional.
Prices:
Spa prices are based per person
Monday – Thursday
$35 per hour or $45 per 1.5 hours
---
Friday – Sunday & Holidays
$40 per hour or $50 per 1.5 hours
Communal
Redwood Outdoor Hot Tub #3
The classic Sweetwater Eco Spa experience. Bring your friends and family or come alone and meet new friends as you gather in our communal 8′ redwood outdoor hot tub. Then, enjoy our red cedar traditional sauna. Both the communal hot tub and the communal sauna are clothing-optional.
Prices:
Spa prices are based per person
Monday – Sunday & Holidays
$30 per hour 1.5 hours
BODYWORK AND MASSAGE
Whether you're new to the game or an experienced spa-goer, Sweetwater Spa is the perfect place to rejuvenate yourself. Ease your tension and enjoy some R&R as our relaxed atmosphere and friendly staff help you unwind. Our expert staff treat you with care and respect, ensuring that your spa experience is soothing and comfortable. Our Massage Studio can accommodate up to four people at a time and is open daily year-round, so come visit us and leave ready to face the world renewed and refreshed! (NOTE: please be aware that our massages are strictly non-sexual in nature.)
Our skilled and intuitive team can expertly blend spa treatments to design the perfect massage experience for your unique needs, so please don't hesitate to inquire about modifying the treatments listed below. (Please note that some upgrades may come at an additional charge.)

Signature Sweetwater Spa Treatment
Indulge yourself! You'll feel divine as you enjoy this luxurious and unique Sweetwater Spa experience.  Dive into relaxation with your choice of Swedish or Deep Tissue Massage. After our expert massage therapists work on your pressure points and sore muscles, they will help you heal and relax with aromatherapy and achieve a deep state of calm with our foot, hand, and head reflexology. Sip on delicious citrus mint water, awaken your senses, and restore your body's natural rhythms with this package that will leave you cleansed, relaxed, and rejuvenated. Your inner god or goddess will thank you!
Safe for pregnant women. Perfect as a gift for your loved ones or yourself.
50 min Session –$150*
80 min Session – $185*

Swedish-Blend Massage
The classic experience and an excellent introduction for those new to massage, our Swedish Massage Treatment improves circulation and blood flow to the muscles, leaving you refreshed and ready to face the world. Featuring warmth, friction, kneading, and long strokes, Swedish massage focuses on loosening up the muscles and thoroughly eliminating tension.
Pairs nicely with aromatherapy and acupressure treatments.
Should you realize that you need a deeper massage, all of our massage therapists are fully qualified, and you can upgrade your session to a deep tissue massage for an additional charge.
50 min Session – $120*
80 min Session – $155*

Lymphatic
This massage features gentle pressure to restore your lymphatic function and help cleanse your body. Ideal for pregnant women, people suffering from lymphedema, and anyone looking to give their lymphatic system a boost.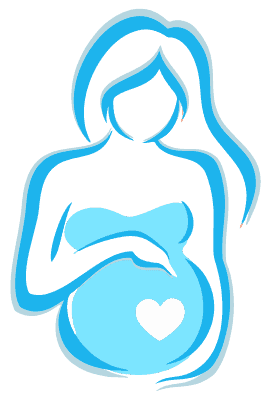 Pre-Natal
When your body is working hard growing new life, you deserve to be pampered! This treatment is perfect as a gift to the expecting mother in your life — or to yourself. Let the aches and pains fade away as our trained massage therapists carefully work on your changing body, bolstering your circulatory and lymphatic health, improving your mood, and helping with pain points.
50 min Session – $140*
80 min Session – $175*

Deep Tissue
When you need an extra boost, this is the way to go. Ideal for people suffering from muscle pain, posture problems, chronic pain, or certain medical conditions, Deep Tissue Massage works deeper, eases tension, and realigns your body, helping you heal.
For an additional fee, you also have the option to add Shiatsu or Cranial Sacral Therapy. Shiatsu involves the application of pressure to points throughout the body, restoring harmony and health. Shiatsu can help with problems ranging from sinusitis to arthritis. Cranial Sacral gently regulates the flow of cerebral spinal fluid and releases compression in the areas of the spinal column and the sacrum while alleviating pain and stress.
50 min Session – $150*
80 min Session – $185*

Warm Stone Treatment
Please note that this treatment requires at least 24 hours advance notice to prepare.
Revive and refresh yourself: reserve a warm stone treatment. Let the heat from these stones flow into your body, bringing calm and restoration. Breathe in and out and focus on the warmth as you ground yourself. Warm stone massages have been around for thousands of years, and generations of weary travelers have felt their healing powers.

Traditional Thai Massage
Stretch it out! When stress builds up, your body suffers. With our Thai Massage treatment, you will improve your flexibility, work out the pain and pressure points, relax knotted-up muscles, and restore order to your body's natural energy flow. Thai massage can help with tension headaches, muscle and back pain, and nervous system flare-ups, and it improves circulatory and lymphatic health. Eliminate blockages and imbalances with deep muscle compression, stretches, acupressure, and other staples of this treatment.
50 min Session – $150
80 min Session – $185

CBD Complete Massage
Experience the ultimate in a *CBD Massage!
Sweetwater Eco Spa is committed to bringing the very best in CBD products and features Magnatrophe – completely organic, Mendocino County produced, non-intoxicating transdermal formulas to soothe and relax you from head to toe.
CBD has been proven to profoundly reduce issues of chronic pain, inflammation, and stress – without the side effects of a pharmaceutical drug. CBD nurtures the nervous system and promotes healing to an injured or overworked area of the body.
*CBD: Cannabidiol is a safe, non-addictive, naturally occurring compound found in the resinous flower of cannabis, a plant with a rich history as a medicine for thousands of years.
50 min Session – $150
80 min Session – $185
Make Time for Yourself Now
Book Spa appointments by phone
(707) 937-4140
Or use our online booking system